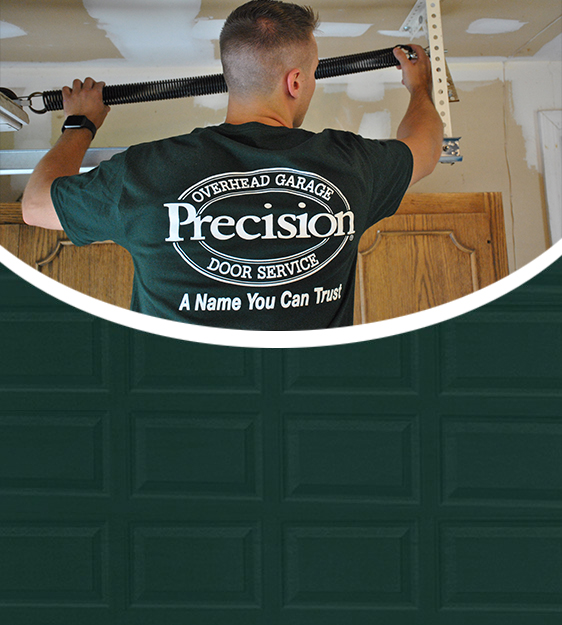 Precision Garage Door of Buffalo NY
Spring Repair Specialists
Serving Erie & Niagara Counties of WNY Including Northtowns & Southtowns

Precision Garage Door of Buffalo NY
Spring Repair Specialists
Serving Erie & Niagara Counties of WNY Including Northtowns & Southtowns
1(866)924-6042
Click Here To Book Online Now





WITH 1,925 REVIEWS
CLICK
To view local phone numbers
(716) 262-9696
(716) 262-9696
---
Buffalo Area





(716) 508-4809
(716) 508-4809
---
Hamburg Area





Aurora

North Collins

South Wales
(716) 608-4491
(716) 608-4491
---
Cheektowaga Area





(716) 817-5558
(716) 817-5558
---
Amherst Area





(716) 989-4215
(716) 989-4215
---
Lancaster Area





(716) 402-5358
(716) 402-5358
---
Niagara Falls Area





(716) 531-4518
(716) 531-4518
---
Tonawanda Area






Fixed Fast On Your Schedule
Done Right the 1st Time
Torsion Springs vs Extension Springs
The first step in terms of getting your garage door springs repaired or replaced is knowing what kind of spring system you have. There are two main spring systems: Torsion Springs and Extension Springs. Precision's professionally trained technicians are fully equipped to work on torsion and extension spring systems.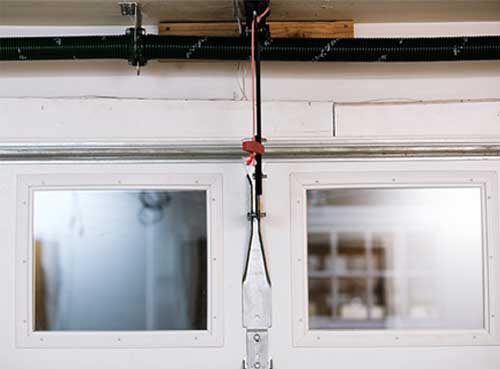 Torsion Springs
Torsion springs are located above the opening of your door with springs that slide onto a bar.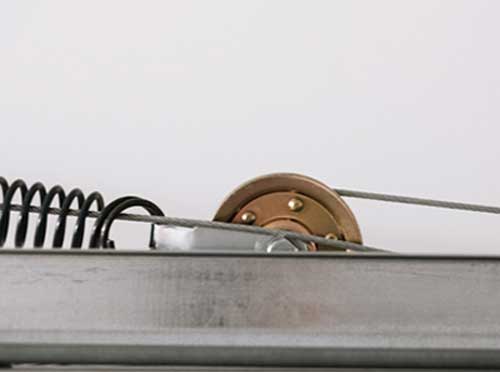 Extension Springs
Extension spring systems can be found alongside the opening of the door.
Precision Spring Repair Best Practices
Every homeowner knows that life's inconveniences are usually thrown at you at the worst possible time. The last thing you want to happen is have your car stuck in the garage when you need it most—especially when it's only been a couple months, weeks, or even days after your last garage door repair! That's why Precision leads by example and follows the industry's best practices in order to make the best recommendation to homeowners each time we step foot in a garage. These practices can save you time and money in the long run, and we want the best for our customers.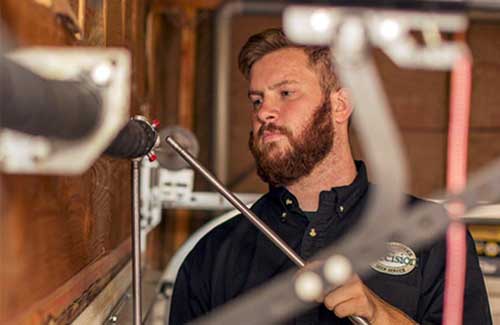 Best Practice #1 - Replacing Both Springs
Most garage doors have two springs installed at the same time, so when one breaks, it's safe to say the second spring's life expectancy has just about expired. In order to save you from future inconvenience, unsafe garage door practices, and damaging your garage door and opener, Precision will usually recommend to replace both springs. If you've had the same bald tires on your car for a while and one blows out while you're driving, wouldn't you replace them both? It's extremely important for your own safety (and time) to properly maintain high value equipment such as garage doors and automobiles, so replacing both springs on your garage door is the best option. In many cases this will also prevent damage requiring the need for a new door.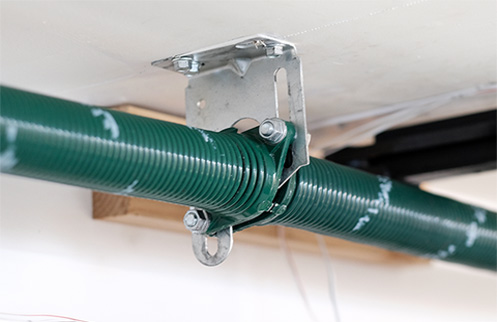 Best Practice #2 - Using The Right Springs
Since garage doors come in all weights and sizes, the right springs need to be installed in order to properly balance the door. If a technician puts the wrong spring on your door, not only will this damage your garage door system, but it will cause the garage door opener to do more work than it was built to do. Your opener is more likely to break quickly if the wrong spring is installed, forcing you to call for another repair. DIY spring replacement also is often an unsafe option because of this. This is why Precision technicians only install the right springs for the door's weight and check their work by performing a balance test.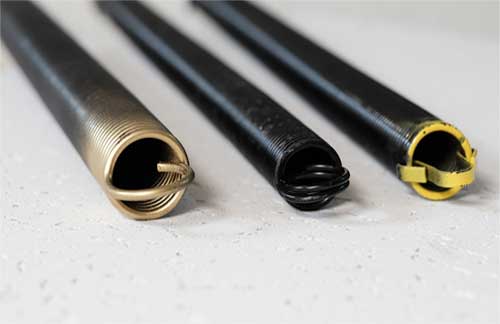 Best Practice #3 - Safety Inspection
With every spring repair, Precision provides a free safety inspection to make sure all the hardware and moving parts on your door are in working condition and meet safety standards. Since the hardware was likely installed at the same time as the springs, it's possible there are worn mechanical parts on your door that are in an unsafe state. Spring failure may be a symptom of a larger problem with your door. This is why it's a Precision best practice to provide a free safety inspection and maintain a safe environment for our customers.
Call Precision today for garage door spring repair!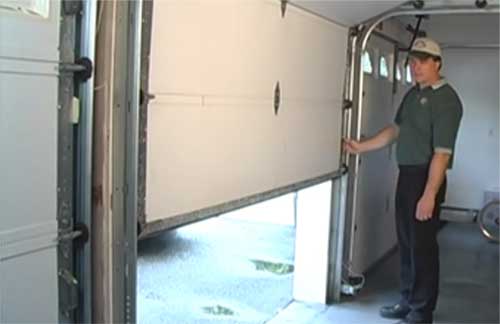 The Last Spring You'll Ever Need?
Just like car tires are rated by miles, garage door springs are rated by cycles (1 cycle = your garage door going up AND down 1 time). The springs commonly used by our competition range anywhere from 5,000-10,000 cycles, whereas we use a high-grade steel spring rated for 25,000-65,000+ cycles! Call Precision to get your garage door working perfectly today!

How Much Does Spring Repair Cost
The most common question we get over the phone is, "Okay, so how much does it cost to replace garage door springs?" To give you an exact price quote, we would need to know the size of the door, weight, and type of garage door springs needed (torsion or extension), but we have affordable options for all spring types.
Since we carry over 50 different types of springs to account for all the different types of garage doors, we recommend that a professionally trained technician takes the proper measurements himself before giving you an exact price quote. Call Precision today to have a professionally trained technician give you an estimate on garage door spring repair!